OUR MISSION
The mission of Project Health for Leon is to promote the improvement of medical care for the people of Nicaragua through education of health professionals, the acquisition of appropriate medical technology, and, when necessary, by direct patient consultation and medical and surgical care, both in Nicaragua and in the United States.
OUR STORY

Project Health for Leon is a group of health care providers whose principal goal is to improve the quality of medical care provided to the poor of Nicaragua through education of doctors and nurses, the provision of appropriate medical technology and resources, and direct patient consultation and care, where such is not available currently in Nicaragua.
Project Health for Leon had its beginning in January, 1985, when Dr. John Paar, a Raleigh, North Carolina, Cardiologist, first visited the Hospital Escuela Oscar Danilo Rosales A. in León, Nicaragua, to give lectures in cardiology, following an invitation by Dr. Gustavo Sequeira of  León.
Dr. Paar had first visited Nicaragua in 1984 with Witness for Peace and became acquainted with the desperate state of health affairs in that country.  Following the 1985 visit many health professionals from various disciplines came to León to present conferences and see patients. In addition, some Nicaraguan patients were brought to Raleigh, North Carolina for specialty care.
Since that time many U.S. physicians and surgeons, nurses, and technicians have participated in Project Health for Leon missions in various fields of medicine, including initially in general and specialty surgeons, orthopedists, pediatricians, and others. The orthopedists formed an autonomous group, COAN, which continues to be active, not only in León but in other areas of Nicaragua, and general surgeons have also recently formed a separate group. Project Health for Leon now is mainly concerned with cardiovascular disease and with bidirectional medical education, meaning that we educate learners from the U.S., as well as Nicaraguan health professionals and students in both countries.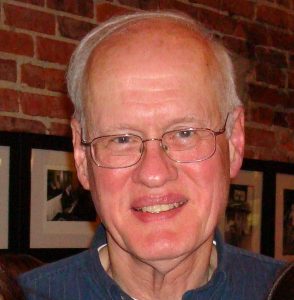 OUR PATIENTS

Project Health for Leon was started in part to improve the standard of living for Nicaraguans suffering from illnesses such as  rheumatic fever. Rheumatic fever is the result of untreated strep throat and is common in the Central American nation. Antibodies that try to kill the invading bacteria that causes the fever also attack similar proteins found in heart valves.
For example, Ruth Garcia Guardado (one of the patients pictured below) suffered from rheumatic fever and  could not afford the expensive valve-replacement surgery. Project Health for Leon was able to provide the surgery for free.